Lewis Systems' Medical Compressed Air and Vacuum Solutions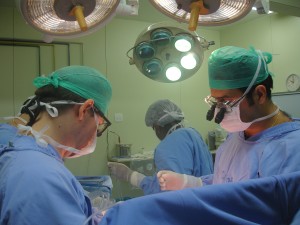 Our mission at Lewis Systems & Service Co., Inc. is to provide your health care facility with state-of-the-art equipment, deep industry knowledge and certified technicians to support your efforts in providing the best possible care to your patients. With coverage in South Carolina, North Carolina, Virginia and West Virginia, we are driven to be your complete partner for Source Equipment, Pipeline Products and Service.
We represent the two leading names in Pipeline products; Amico and Powerex.
This allows us to bring you a broad range of products to fit your specific applications. From NPFA 99 Oil-Less Scroll packages to Vacuum systems designed for 120 seat dental facilities. We have the deep product knowledge to ensure your success in meeting your mission critical source requirements.
Our Pipeline products include Tri-Tech Medical Inc., Amico and Powerex.
Let Lewis Systems & Service Co., Inc. help you with the transport, monitoring and regulating of your Med Gas and Vacuum. Our partners give us the resources to provide you with replacements for just about every outlet style available, including Ohmeda, DISS, Puritan Bennett, Chemetron and Oxequip. Custom designed manifolds and master alarm systems are also available to give you confidence, knowing that your facility has the pipeline it needs for uninterrupted service.
Contact Lewis Systems today to shop our screw air compressors and to learn more about our capabilities in the Medical and Health Care industries.